Ranch News
Welcome to the Sycamore Ranch Vineyard & Winery blog, here is where we will be highlighting events and news from around the winery.
---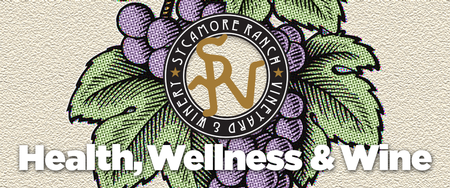 To Our Valued Customers:
Sycamore Ranch Vineyard and Winery takes enormous pride in providing top quality, hand crafted wines and hard ciders in a clean, safe, and inviting environment. Due to concerns about the spread of the COVID-19 coronavirus, we will be temporarily closing the tasting room.
We will, however, continue to allow walk-up retail sales and wine club pick-ups. We will be available Friday through Sunday, 10 am to 5 pm. Give us a call at (909) 338-1725 to make arrangements so we know when to expect you. Also, if you prefer, we can provide curbside pick-up service. When you call let us know your preference and we can meet you at your car.
For those of you who may be sheltering in place, we encourage to you to order our wines and hard ciders from the website. Good wine should make your isolation more tolerable and your purchase will help us mitigate some the losses incurred by the crisis. Rest assured we will be implementing additional sanitation procedures during the shipping and handling of your wines. Note to wine club members: remember to log-in to recieve your existing wine club discounts.
We still have several spring allocation wine club pick-up orders that have not been collected. Please contact us to schedule a convenient pick-up time, or if you prefer, we can deliver to your door ASAP.
We know how difficult the next few weeks will be, so for the next thirty days, we are offering FREE SHIPPING on all internet and wine club sales of 4 bottles or more. To apply just enter promo code FREE30 at checkout. We are also offering free, direct, door to door delivery for locals within 25 miles of the Ranch, call or email to arrange your delivery.
The health and safety of our customers and employees are our number one priority. We will continue to monitor all state, local and federal guidelines and regulations and will re-open as soon as state and local officials give us the green light. If you have an existing reservation, you will be given priority booking once the tasting room reopens.
Until we meet again stay positive, wash your hands, and remember to count each and every blessing.
Sincerest Wishes for Good Health
Richard, Elizabeth and the Sycamore Ranch Hands