Ranch Hands
It takes a small army to harvest, produce, and bottle our fine vintages. We owe a great deal to our original Ranch Hands who have helped to build the Winery. Currently we have four individuals providing full-time attention to producing our Award-Winning Wines and our Hand-Crafted Hard Ciders.
---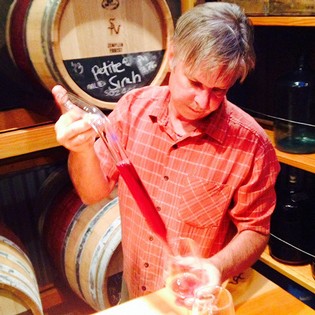 Richard KrumwiedeOwner / Winemaker / Grower
Never known for doing things "halfway," Richard has parlayed his original career as a renowned Southern California Landscape Architect into being an award-winning, UC Davis Certified winemaker, and viticulturalist.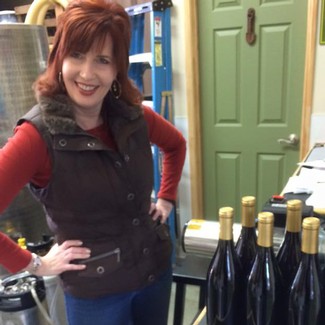 Elizabeth KrumwiedeOwner/Tasting Room Manager
Elizabeth is on to her second career after her first as homemaker and mother to two wonderful kids. In addition to her duties on the Ranch, she is a painter known for her watercolors. Evidence of her creative spirit can be found thoughout Dart Canyon.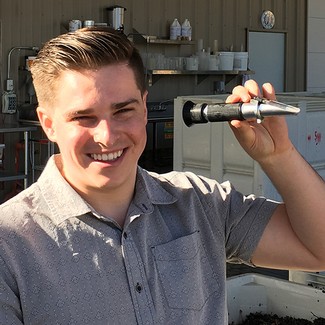 Andrew KrumwiedeRanch Hand/Assistant Winemaker
Drew graduated from Cal Poly SLO with a degree in Landscape Architecture and Horticulture. His excursions in plant breeding can be found throughout the Ranch and he's a heckuva cellar rat!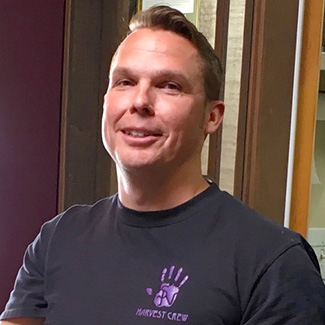 Jason
JacksonRanch Hand/Assistant Winemaker
Jason is interested in all things fermented, especially wines and ciders. He's a talented artist and parlays his creative side into the wines and ciders he helps to create.