Ranch Hand Road Show
Sycamore Ranch hosts special events and particpates in regional wine, food and art festivals.
Check our calendar for future winery events and availability.
---
December 2017
Holiday Wine Club Pick-Up Party
1:00 PM to 4:00 PM
Sun, Dec 3, 2017
Venue:
Sycamore Ranch Vineyard & Winery
Contact:
Richard Krumwiede (909) 338-1725,
reservations@sycamoreranch.com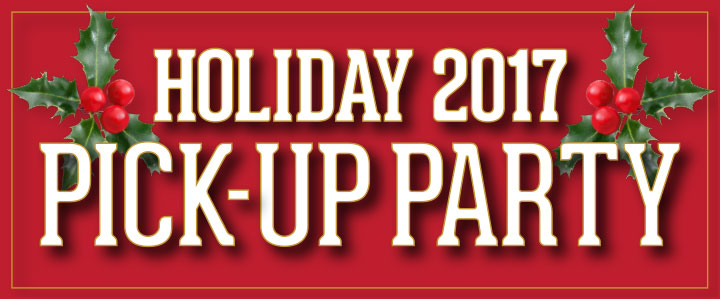 Calling All Ranch Hands, Holiday Cheer is Near!
The final Wine Club fulfillment and delivery for 2017. We will be processing the Q4 orders the last week of November, shipments will go out the Monday after the Pick-Up Party Event.
If you are a pick-up member of the Wine Club, this will be the day to come out and get your Holiday Season wine and cider rations. If you are not a club member, we'd still love to see you. There will be food, fun and some sneak peek tastings of our newly bottled 2015 Cabernet and upcoming 2016 Vintages.
Space is limited for this invite only event, so please RSVP.
Sunday December 3rd, 2017
1:00pm to 4:00pm
Event is FREE to Wine Club Members
$25 per person for Non-Members
To RSVP call us at: (909) 338-1725
or E-mail: reservations@sycamoreranch.com