Ranch Hand Road Show
Sycamore Ranch hosts special events and particpates in regional wine, food and art festivals.
Check our calendar for future winery events and availability.
February 2018
6th Annual Garagiste Wine Festival
Fri, Feb 9, 2018 - Sun, Feb 11, 2018
Venue:
Veterans' Memorial Hall 1745 Mission Drive Solvang, CA 93463
Contact:
http://bit.ly/garagistesrv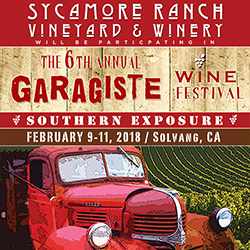 Use promo code SYVWINE18 to get a 15% discount on tickets available here: http://bit.ly/garagistesrv
---
Tuesday Tasting Table @ The Little Black Glass
6:30 PM to 8:00 PM
Tue, Feb 20, 2018
Venue:
Little Black Glass, 108 Orange St, Ste 2, Redlands, California, 92373
Contact:
Nicole Blankenship 951-526-6272,
littleblackglasswine@gmail.com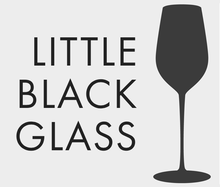 The Tuesday Tasting Table at the Little Black Glass will be hosting Sycamore Ranch Vineyards, meet the Winemaker Richard Krumweide and his Gorgeous Wife Elizabeth as they share their story and winemaking practices all equating to Amazing Award Winning Wines.
Newly released and past vintages will be shared, nibbles and noshing along with a bottle of wine to take home
Cost:
$60 members
$75 non-members

Respond here, text 951-526-6272, or email littleblackglasswine@gmail.com to reserve your spot.
---
May 2018
SAVE THE DATE - SRV Farm to Table w/Chef Adam Haverland
Fri, May 25, 2018
Venue:
The Farm at Fairplex
Contact:
Richard Krumwiede (909) 338-1725,
rwk@sycamoreranch.com
---