Big Moon Hard Apple Cider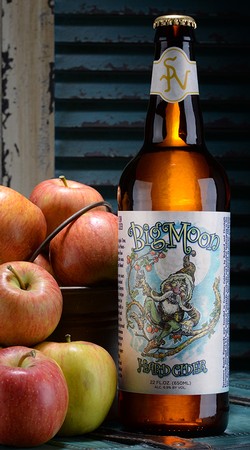 Sitting in an Apple Tree, Singing at the Moon~
Didn't Know How Good the Cider was, 'til Half Past Noon!
This is our very own uniquely blended Classic Dart Canyon Hard Cider. A recipe passed down for generations with a history rich and fantastic in the making. We are proud to let the winsome bite of our antique apples speak for themselves - super dry, lightly carbonated and aromatic. Imbibe! Enjoy! Sing to the moon!